Jets and interiors from requirement to delivery.
As a project management and consultancy service we manage the complete jet completions process. We work with designers and representatives to guide essential decision making, ensuring you are protected in the purchase, design and completion of your jet. And with performance reporting available to you any time of the day you always have the information you need from someone you trust by your side.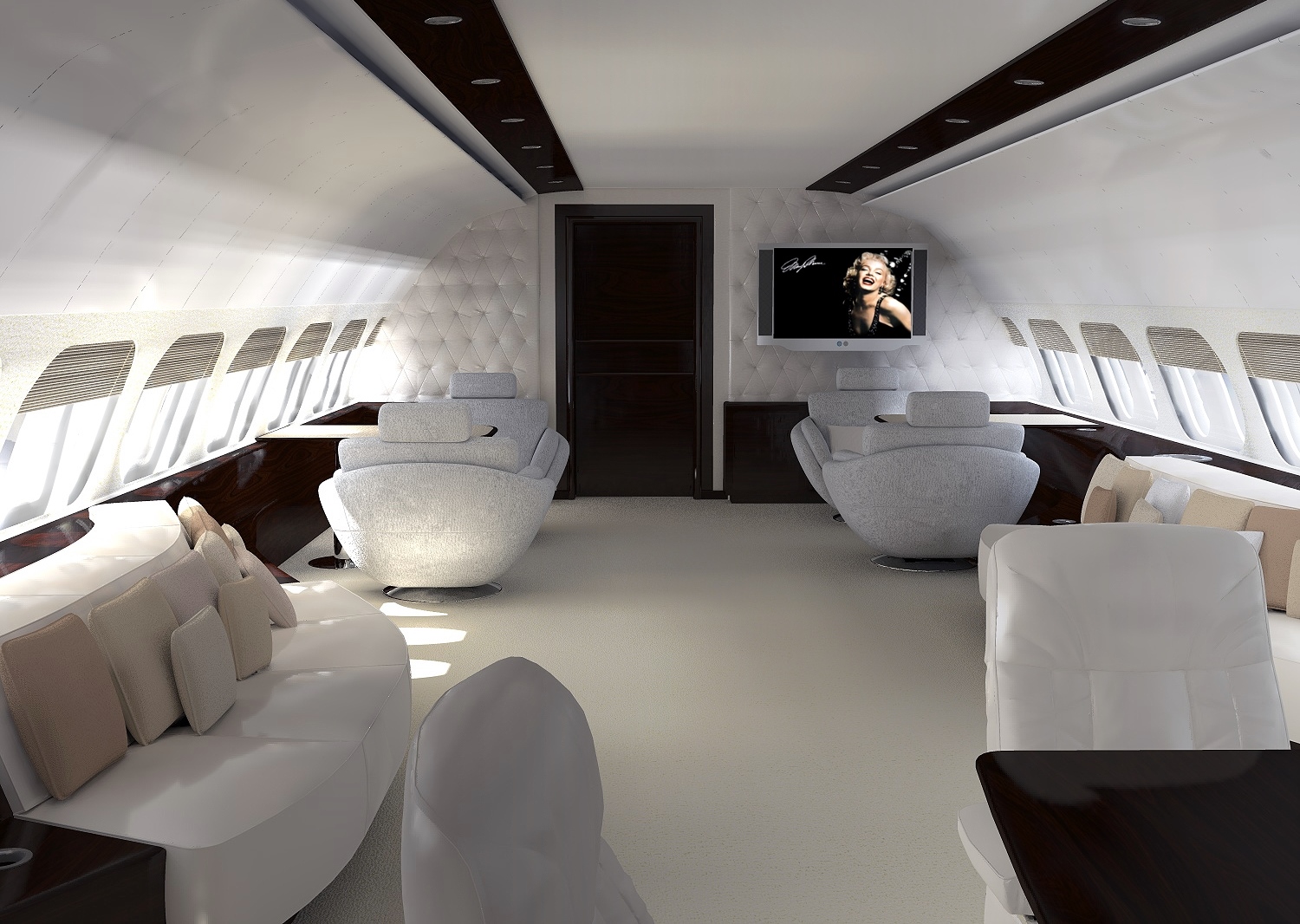 Managing design from floorplan to finish.
We work with the world's leading designers to concept exceptional business and private jet interiors. Our approach is different, from the very beginning we don't start with the aircraft, we begin with you; your requirements, vision and desires to ensure we create a specification, selection of a jet and interior for you. Because we believe the design of your jet interior should be created around your desires, not the designers or ours. VIP has always been forward thinking. And that's exactly what we will ensure your interior will be. Pioneering. Innovative. Ahead of its time.
Learn more about Jet Interior design >
Completion Center.
Audit and selection for the perfect completion.
We conduct audit of completions centers processes and performance to ensure you full confidence in the selection of a completion center to complete your aircraft. A completion centre 'completes' your jet to contracted specification ready to fly. Our understanding of completion center processes, project management and expertise in audit ensures selection of the most suitable completion center and an interior completion to plan.
Learn about Completion Center selection >
Contract Advisory.
Advisory for buyers when a standard contract won't do.
Owner, completion center, the aircraft and interior design specification, no situation is ever the same, therefore neither should any two contracts be. The completion contract is between you and the completion center – our process keeps matters simple, providing expert advisory, removing worry or concern; so you can rest easy in the knowledge that matters are in hand.
Completion Management.
Ensuring delivery to contract and more.
Throughout manufacture and installation of your jet interior we are on-site at the completion center to ensure accuracy, ensuring your aircraft is completed to plan providing you the comfort to concentrate on other things. Oversight completion management ensures completion to contract and your jet is cared for throughout. And as your personal representative we are available any time of the day, plus the reassurance of access to private progress reports; here is completion management and representation that delivers on every level.
Learn more about Completion Management >
Progress Reporting.
Progress updates that are simply amazing.
Want to know what's happening? You can find out any time, any day with ClientView® progress updates that keep you fully informed throughout completion of your jet. Secure access, simple to navigate, with amazing features such as images, video and more; it's a unique and superior private client area that let's you know what's going on. Yet another reason no other representation service comes close to VIP Completions Ltd.
Your very own team of experts.
Supporting you through the lifecycle of jet completion, a team you can call your own. Advisory, program management, and representation to ensure delivery of the aircraft you or your clients dream of with the knowledge that you are protected of your time, money and identity throughout.